Social Media
The world is becoming more social and you must supply fresh, dynamic content regularly.  Social media actively influences purchases and generates REAL customers.
SEO
What good is your website if it can't be found by your customers and prospects?  Ranking high on search engines is no longer optional, it's CRITICAL.
Responsive Design
You only have one chance to make a great first impression.  An old website not optimized for mobile visitors will turn them off and drive them to your competition.
Leap Ahead of Your Competition
Take advantage of the following stats
Why You Need a Responsive Website
Online Visits from Tablet Browsers

13%

Online Visits from Mobile Phone Browsers

24%
The future is mobile and these percentages are growing fast!
Don't risk alienating almost 40% of the visitors to your website.
It doesn't cost a fortune anymore to create a mobile friendly website.
Let us take a look at your site and give you a free estimate.
Why You Need SEO Services
People Who Research Products/Services Online

61%

% Who Only Look at Page 1 of Search Results

75%

% of Overall Traffic to the Top 4 Search Results

70%
High Rankings = Huge Rewards.
Like all marketing, you must make a modest investment.  
However, with a little patience, SEO should yield the highest return of all your marketing dollars spent.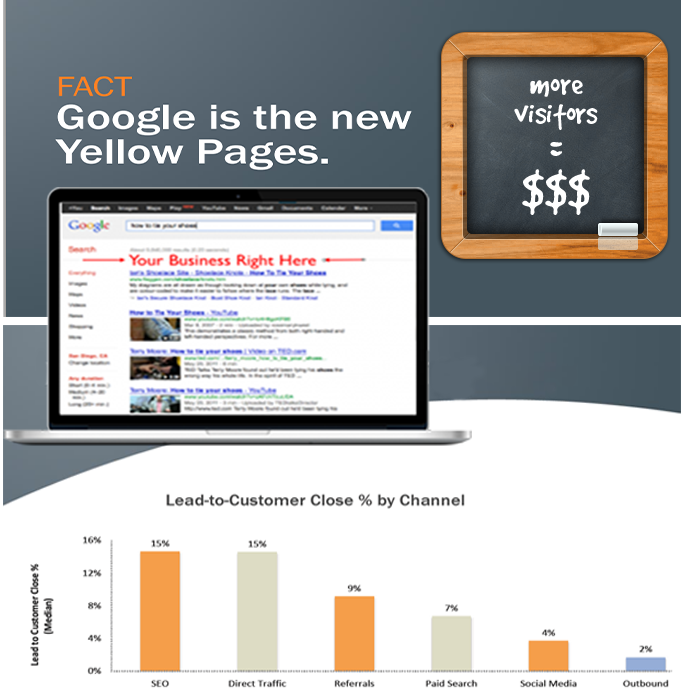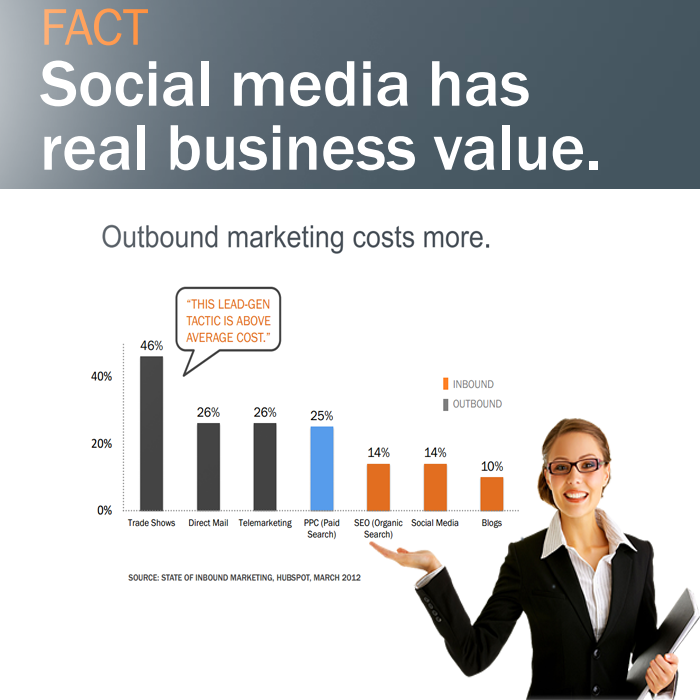 Why Social Media is Critical to Your Success
Customers Generated by LinkedIn

62%

Customers Generated by Facebook

52%

Customers Generated by Twitter

44%
Social Media actively influences purchases!  
Over 55% of people rely on family, friends, or experts to guide them in their buying decisions.
People are spending more and more time on social media, so don't miss out on this great opportunity to retain and attract new customers.
"What about cool website designs?"
Check out a few samples below
Cutting Costs - Not Corners!
Now you can have a world-class website, top Google rankings, and social media buzz without breaking the bank.